Feather tickler by Paul Seville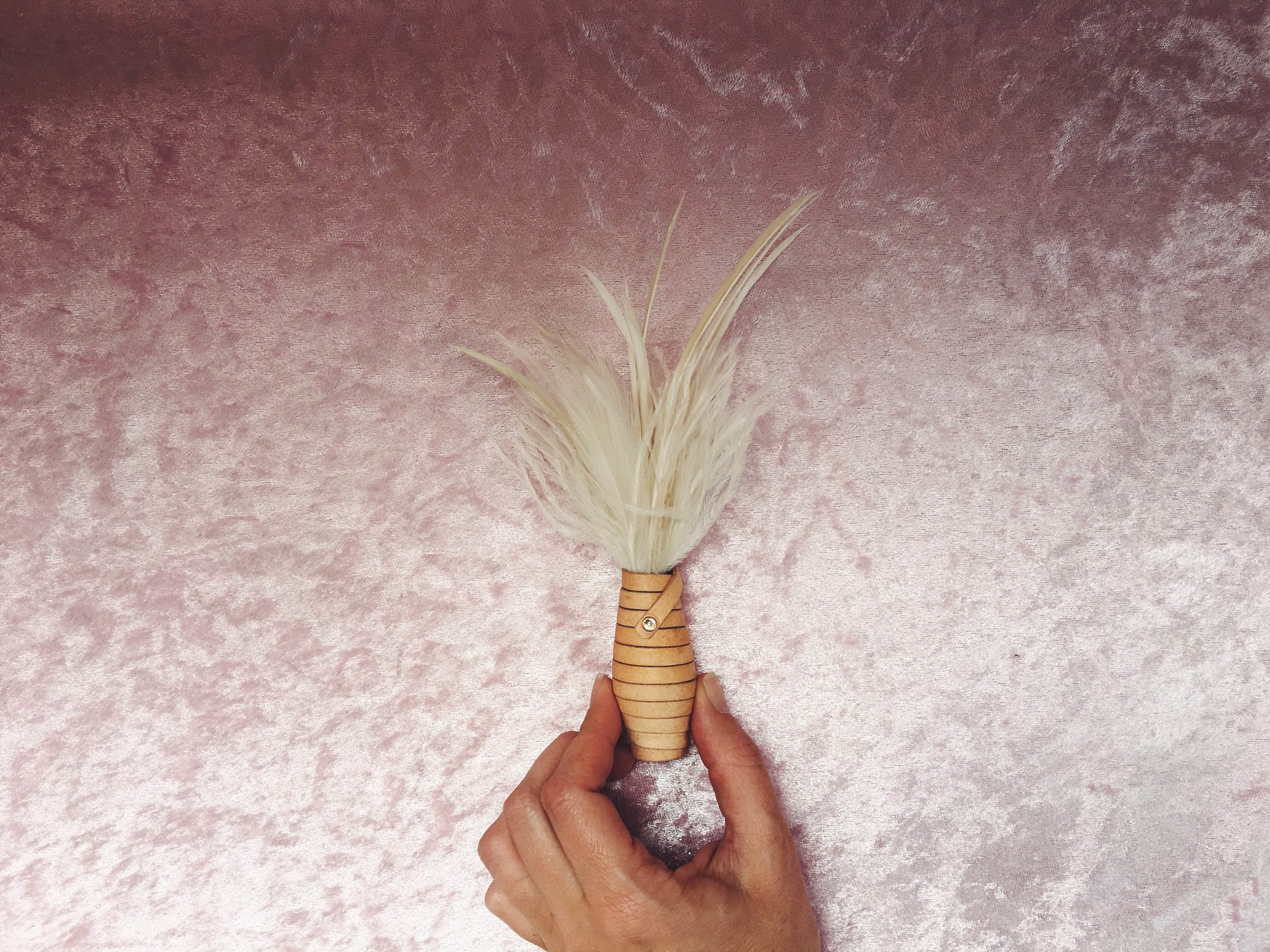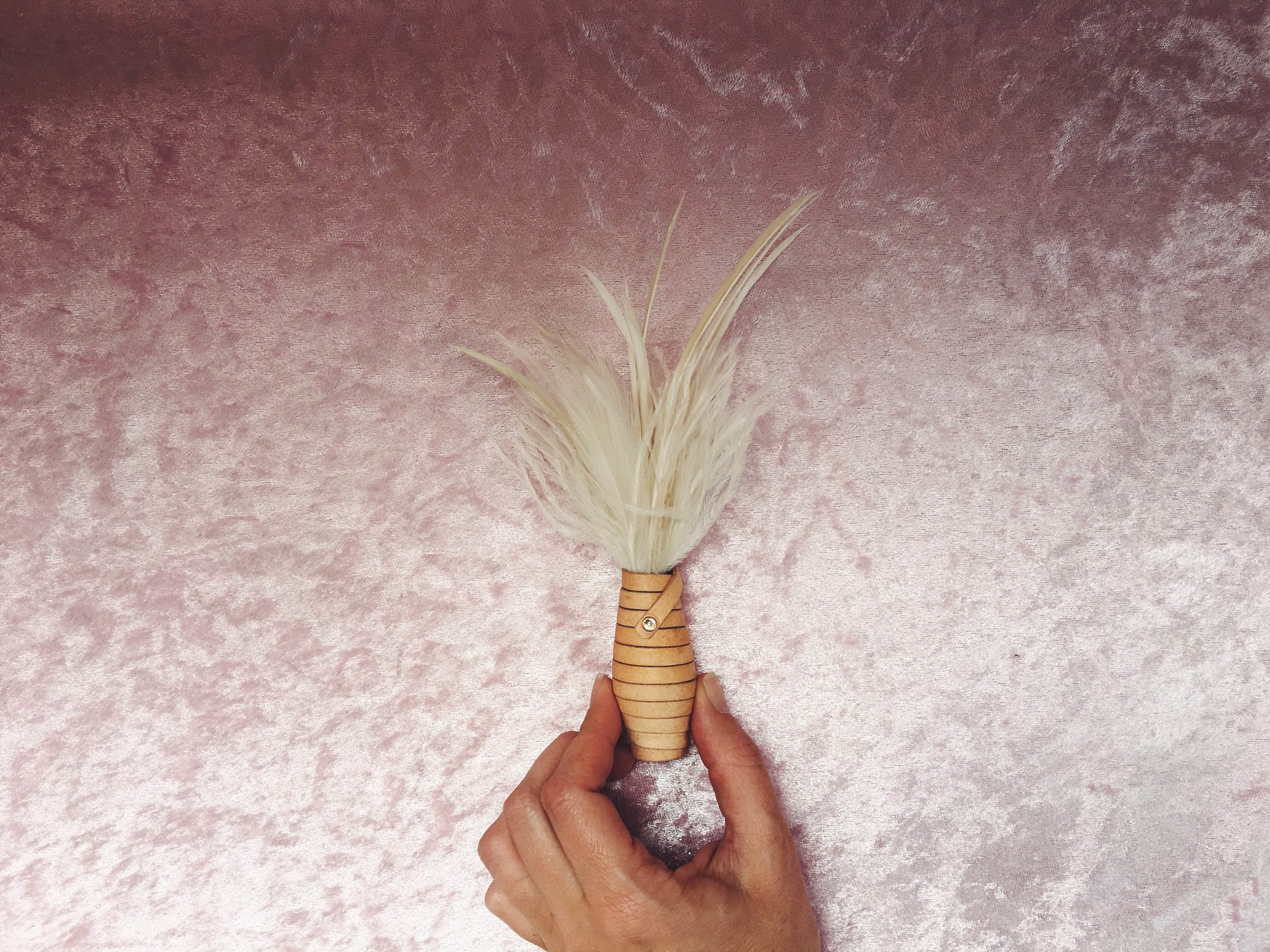 sale
Feather tickler by Paul Seville
This luscious palm sized cream and tan leather tickler is made by the inimitable leather artisan Paul Seville in his London atelier.
The high quality tan leather casing wraps around the butter-soft feathers. It comes with a signature Swarovski crystal and brass hardware.
Use the dainty feathers to create a heightened sense of awareness by tracing, sweeping, brushing and tickling them across your lover's most sensitive body parts. Build tension slowly and with salacious intent.
Seville is a revered designer who has worked with Vivienne Westwood and the late Karl Lagerfeld, Creative Director of Chanel.
Not sure how to use your feather tickler? Check out my top 4 ideas.
About Paul Seville
Irish designer Paul Seville trained in Fashion and Tailoring at the London College of Fashion. On graduating he set up his studio and began to create handmade leather corsets and bustiers for London shops and one-off commissions for private clients. An innovator in the leather industry Paul Seville was the first to produce luxury leather boudoir jewellery and accessories alongside his fashion styles. With unique leather crafting techniques and craftsmanship that is second to none Paul Seville creates the best quality leather accessories in the world.
Collaborating with some of the biggest fashion designers and international couture houses in the world to create catwalk pieces, Paul Seville has worked with Alexander McQueen, Karl Lagerfeld, Givenchy, Jean Paul Gaultier and Vivienne Westwood to name a few. His much sought after and unique leather designs are worn by many of celebrities including Madonna, Rhianna and Naomi.