There's something so very hot about restraint...consensual restraint, that is. I personally like restraint (or bondage) because it's incredibly erotic to have something out of your reach. You know the old adage, "you always want what you can't have" and it rings true when you're tied up and being teased or teasing your playmate. We live in a world where we can essentially have many things, right here right now. Restraint, whether it's movement or sight restraint, is an incredibly erotic antithesis of immediacy.
If you're new to bondage, then start off slow. In fact, even if you're a Miss Bondage Extraordinaire, starting off slow still slays because a build up of tension always surpasses rushing in. After all, you know what they say about fools and rushing in...Newcomers opt for soft, sensual materials like silk, soft leathers and soft ropes.
Now it goes without saying but I'm going to say it anyway, restraint is only super hot and erotic when it's consensual so let's talk about it, always. If you want to be tied up and or if you want to tie someone up then great but you want to make sure that you're comfortable with it and you're partner's comfortable with it. If you're single and have a cooperative alter ego then yay for you!
Possibly the easiest type of restraint to start with -- and I must say it is probably my favourite type of restraint -- is sight restraint. This is also really the only restraint you can do if you're single.
I thought it might be fun to use some of the amazing bondage illustrations from the mysterious artist Apollonia Saintclair to give you ideas of how you can play with bondage. So without further ado...
t's amazing how much we overlook because of our sight. We use our sight to drool over everything drool-worthy, we use it to communicate, to show our love, our disgust, our happiness, our sadness. Our sight in many ways overtakes all of our other senses so you can imagine the party that occurs for our wallflowered senses when we take sight out.
I personally find that when I'm blindfolded in a sensual setting, my other senses are heightened. You start to connect better with your sense of smell, your hearing, taste and obviously touch. Oh my god, the touch! It's probably the reason I find sight restraint so erotic and simultaneously enjoyable and teasingly painful (in a good way, of course).
As I said above, it's also one of the easiest ways of restraining if you're unfamiliar with the territory and you'll likely have something at home you can use. I personally like silk, either silk eye mask with a soft silk band around it for ease of use or my silk scarf.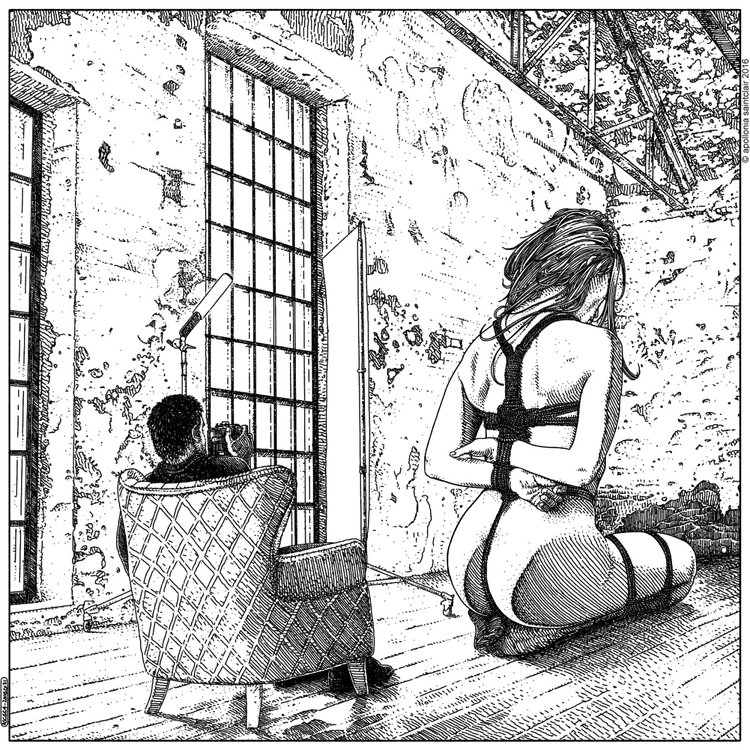 #2 ... TIE ME UP, I GOT NOWHERE TO BE...
Being tied up is what most people think of when they think of restraint, right? Restricting your movement is incredibly powerful, whether you have your hands tied above your head and the rest of your body free or whether you are in an elaborate bondage setup and strung from the ceiling (don't try this at home unless you are skilled and have all the necessary tools!)
Let's take it a step back though and just focus on a very simple restraint. There's a couple of different poses you could be in for this. Perhaps you are on the floor, kneeling (as above) with your hands tied behind your back or maybe you'd feel more comfortable laying on your back on the bed with your hands tied above your head.
Play around and experiment with what works for you. If you're kneeling with your hands behind your back then you could perform oral sex on your partner. If you're laying down with your hands above your head then perhaps your partner can give you a sensual massage using feathers, their hands, any props that you would like to play with. Remember, it's all about experimentation and finding what works for you.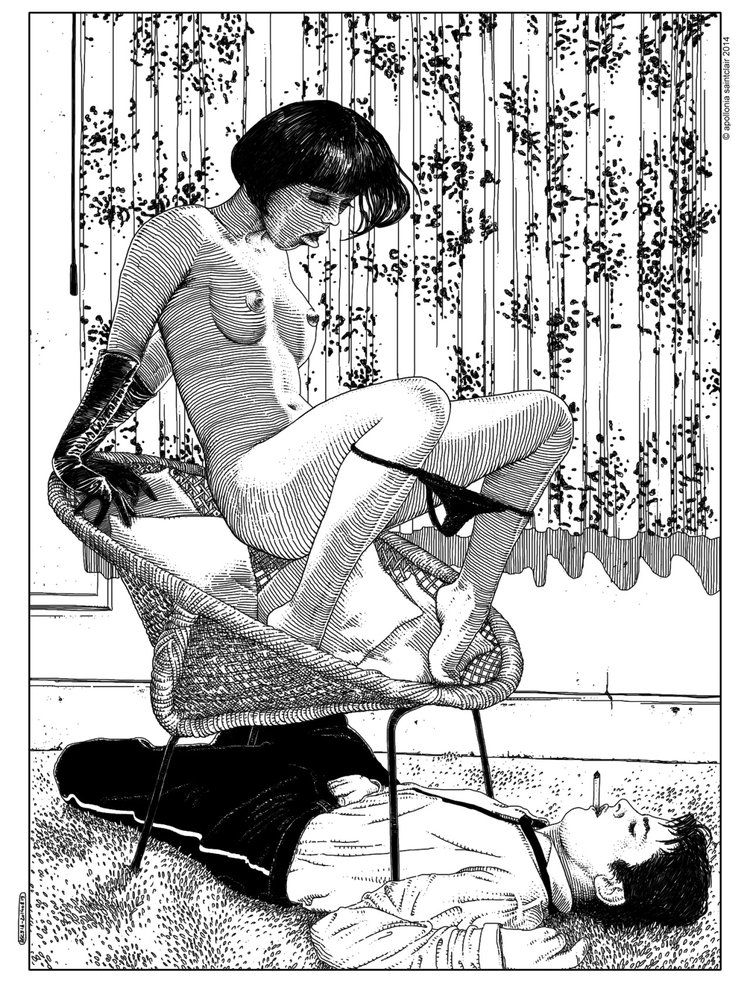 #3 Thrill me...tease me...please me
I get a lot of joy out of this particular image, to me it's very empowering. I like to be dominant when the mood takes me and having someone on the ground with their clothing pinned down by a chair and their hands or feet or both, tied to said chair means they have nowhere to go. Just make sure you don't pinch the skin! Ouch.
It also means they get an amazing view of you using the chair as a stage of sorts. You can tease by slowly removing your clothing on or off the chair and then finally you can sit with your legs spread over the top of them and then lower yourself down. It's a win win all around, wouldn't you say?
Or you could blindfold your partner and have them sit in a chair and swap the riding crop for a scarf or cuff to tie his hands to the back of the chair. Cane chairs do work well for this because you can often thread your rope or silk through the grooves in the cane.
Remember the key with all of this is to have fun with it. Tie each other up, do a striptease with the chair while your partner is restrained underneath it or simply be blindfolded and lay down on the bed. Just experiment and have fun! It shouldn't be confronting or daunting, tying your hands together with a beautiful silk scarf can be incredibly sensual and sexy and not sadistic in the slightest. Experimentation is all about playing with new things, having fun, seeing what works for you and what doesn't. it's about enjoying new sexual experiences in a safe, sane and consensual way.
Join our BAD* Sex tribe to receive weekly tips, confessions & inspo to boost your libido and better your relationships
About Apollonia Saintclair
We stumbled across the erotic illustrations of Apollonia Saintclair on Instagram but her amazing and uncensored work can be found on her Tumblr page. Apollonia says of her work that "Ink is my blood. I draw for my own sake and for your pleasure. A long-time resident of the Old World, I split my time between the kitchen and my studio."
All images by Apollonia Saint Clair