BAD* GIRLS
THE SEXY + SWEET BOUDOIR ACCESSORY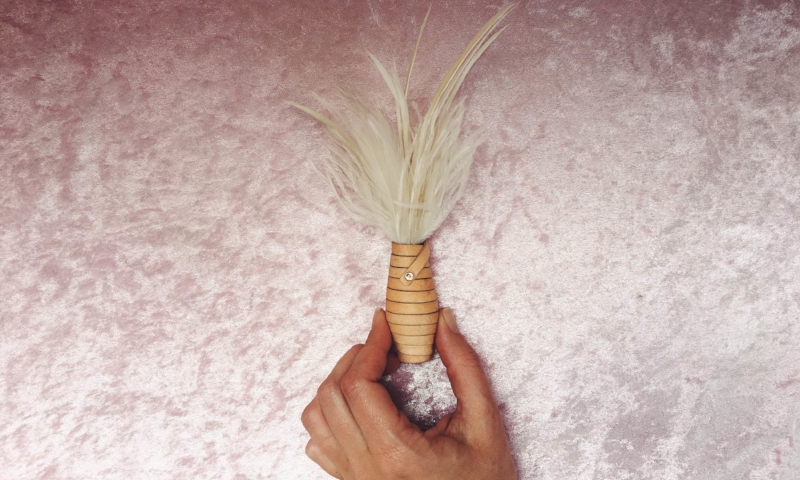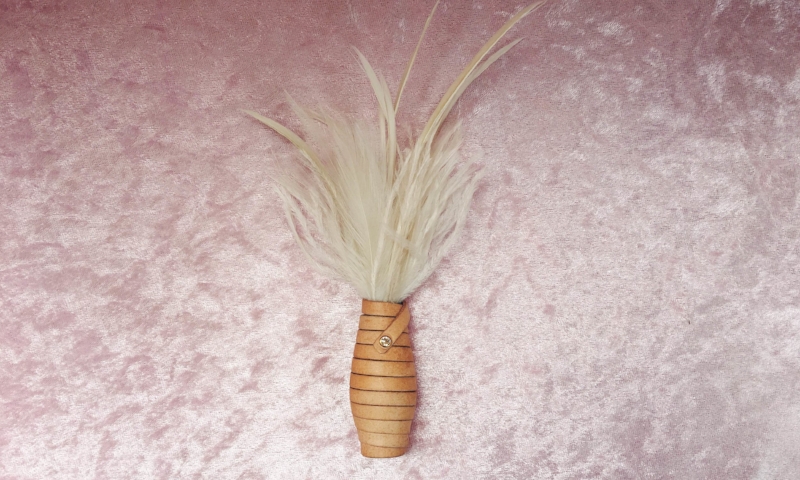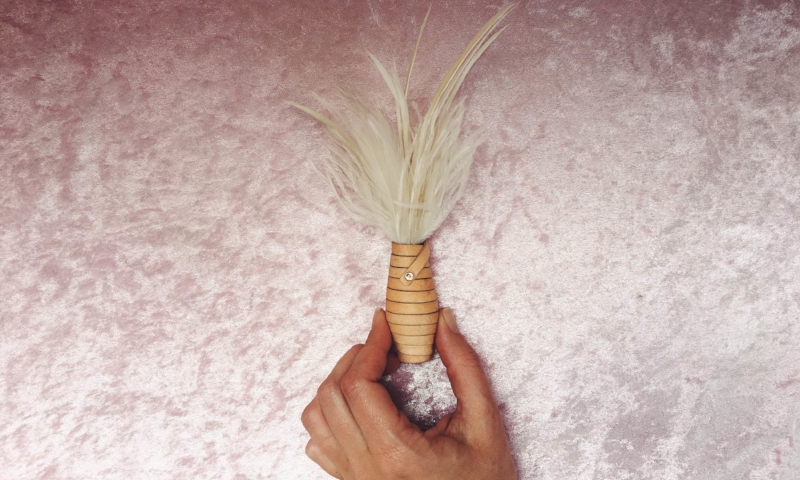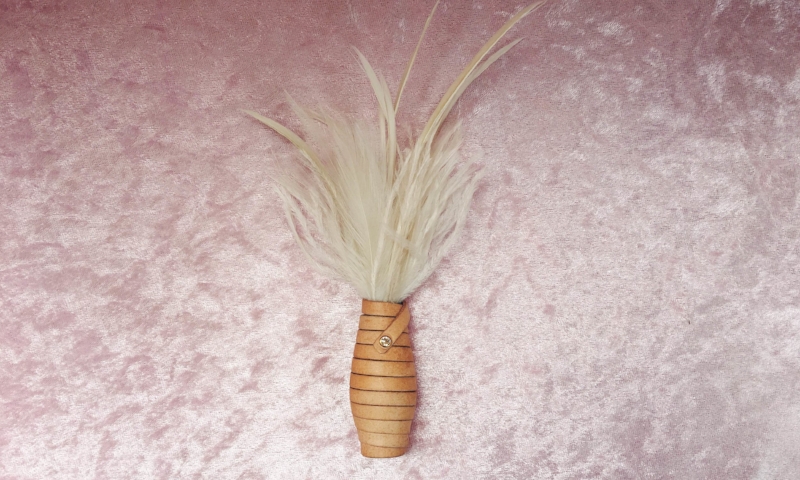 Recently I've had some BAD* Gals asking me to suggest an accessory that would add some spice to their playtime, other than buying a vibrator. I have three top accessories that I highly recommend - a feather tickler, a horsehair whip and a paddle. To get the games started, I'm going to introduce you to the amazing and versatile Paul Seville feather tickler.
Below I've come up with my top 4 ideas for using the tickler to inject some fun into your boudoir repertoire but first let's talk about the things that make this tickler stand out far above others (and trust me, I've tried a few!).
This particular feather tickler fits in the palm perfectly, it's small which gives you more control over the larger variety. The size also means it's portable, which as you'll see below in my suggestions for using, can be very enticing.
As I've mentioned, the tickler is made by no other than leather artist extraordinaire, Paul Seville who has dressed Madonna and worked with Vivienne Westwood. It's leather bound in a beautiful tan leather with a Swarovski crystal and the buttery-soft ostrich feathers are of the highest quality.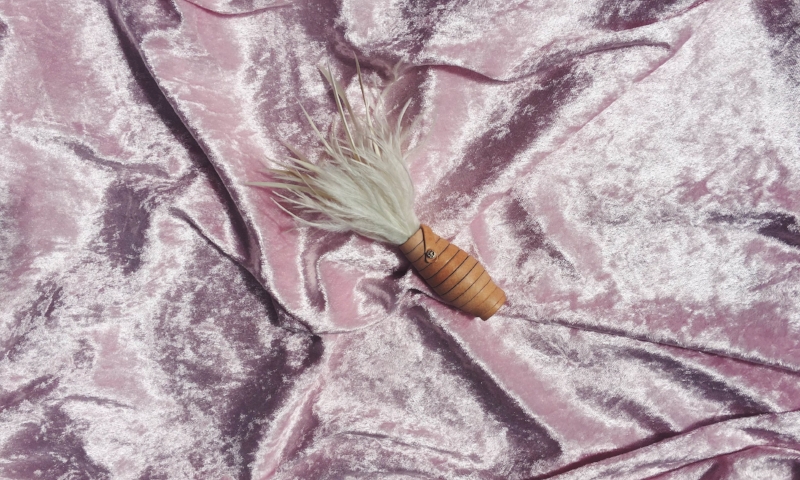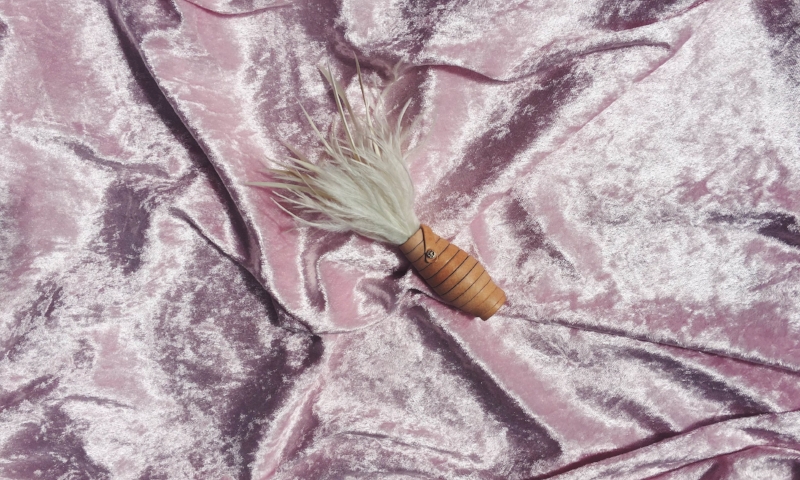 4 IDEAS FOR TICKLING
So, what to do with your feather tickler? Here are just a few ideas for enjoying your new accessory.
This feather tickler is small enough to pop in your handbag so why not take it and your lover down to your local wine bar and surprise them over a glass, by whipping out your feather tickler and caressing your décolletage or their hands. You can circle it down your arm, flick it across your neck, even run it down your legs. You may not get to finish your wine but isn't that the point?
Food & feathers are my kind of thing. Organise an array of sensual taste bites on a plate, blindfold your lover with a silk tie and use the tickler to caress their face, run it over their mouth and in the corners of their lips before feeding them tasty morsels.
Be the ultimate tease and get your lover to lay down completely naked and use your tickler to lightly brush their whole body without touching the genitalia. Tickle and tantalise their inner thighs, their torso, their arms, hands, back and buttocks.
Collect a little basket of textures - your feather tickler, a silk tie, some faux fur, ice, a fork - anything you can think of that will feel good running along the skin. Be sure to get some contrasting sensations too, scratching, tickling, soothing, cold. Then play a little game by blindfolding your partner and alternating your pleasure instruments. Have them guess what each one is and you can choose the prize for them getting it right ;)
Be a BAD* Santa and add it your lover's stocking