JUDY CHICAGO
THE DINNER PARTY | NEW MEXICO
Judy Chicago's iconic 1979 "The Dinner Party" featured 39 place settings for historical or mythical female figures who have championed women's rights. These included artists, goddesses, activists and martyrs. Our namesake, Theodora, was among these women. The individual plates were in the shape of vulvas, each in the style of the woman's time.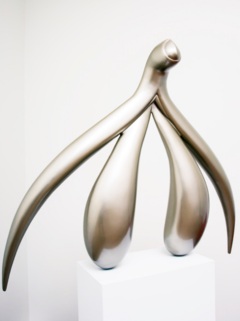 Seattle-born Sophia is best known for her project "CLITERACY : 100 Natural Laws" in which she aims to eradicate the myths about female pleasure & anatomy.
Meegan is a Los Angeles-based artist and sculptor with a playful and empowering approach to the female form. Her primary focus is voluptuous backsides sculpted in clay.